2024 Environmental Debate Tournament Details
Piedmont Environmental Alliance and Wake Debate are excited to co-host the 2024 Environmental Debate Tournament for high school students.
Date: March 16, 2024
Topic: TBA
The winners of the semi-finals will have the opportunity to debate in front of a larger audience at the Piedmont Earth Day Fair.
Lunch and prizes provided for all participating students.
Are you a student or teacher interested in learning more or participating? 
Environmental Debate Proudly Sponsored By:
Why Debate? Just ask the students...
 "Participating in this debate was an invaluable experience because I learned how to convey my thoughts and feelings as well as 
just plain facts to an audience. This debate gave me the confidence to be in front of people I don't know. This has continually helped me 
in all of my classes and endeavors."
- McAllister Stowe, Mt. Tabor High School 
I learned so much about how to build and deliver an effective argument, which has helped me in many other areas of my life. I was 
also able to greatly expand my knowledge about agriculture and the environmental implications associated with it. Since the 
debate, I have been able to view situations in general more analytically and I look for logical reasoning in issues. 
- Austin Smith, Career Center ​
 "I have always wanted to be part of a debate team but my school didn't have one... After the first few rounds, most of the nerves melted 
away, and debating began to feel more second nature. I was able to become comfortable with educated arguments and
 public speaking, all while exploring the ins and outs of a very important issue."
- Ethan Austin, Atkins High & 2016 Debate Winner 
Student Spotlight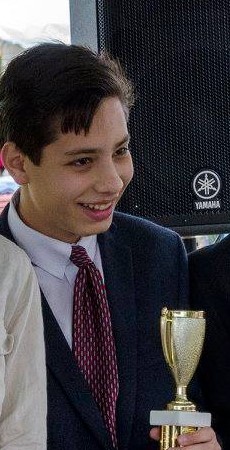 "By using debate as a tool, PEA really brought to our attention many environmental issues, and gave us academic and citizenship skills that many of us simply hadn't been exposed to."
Rohan Kapileshwari, a sophomore at Atkins High School, had never participated in debate before signing up for the PEA Environmental Debate Tournament in 2016. He and his partner Ethan Austin won the debate semi-finals on March 12, 2016 and went on to win the final round of the tournament at the Piedmont Earth Day Fair on April 23, 2016. After participating in the PEA Debate Program, Rohan went on to participate and win a statewide debate tournament and participated in a national debate competition.