Engaging with Students across Forsyth County
In 2022 Energy Explorers impacted: 
3,000+ students across 18+ schools and camps 
100% of students participating demonstrated increased knowledge about energy consumption and conservation
100% of teachers participating said they would recommend the program to other teachers and classrooms.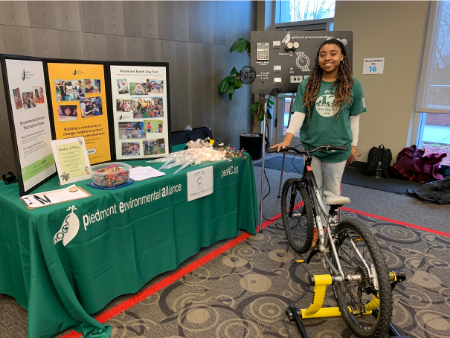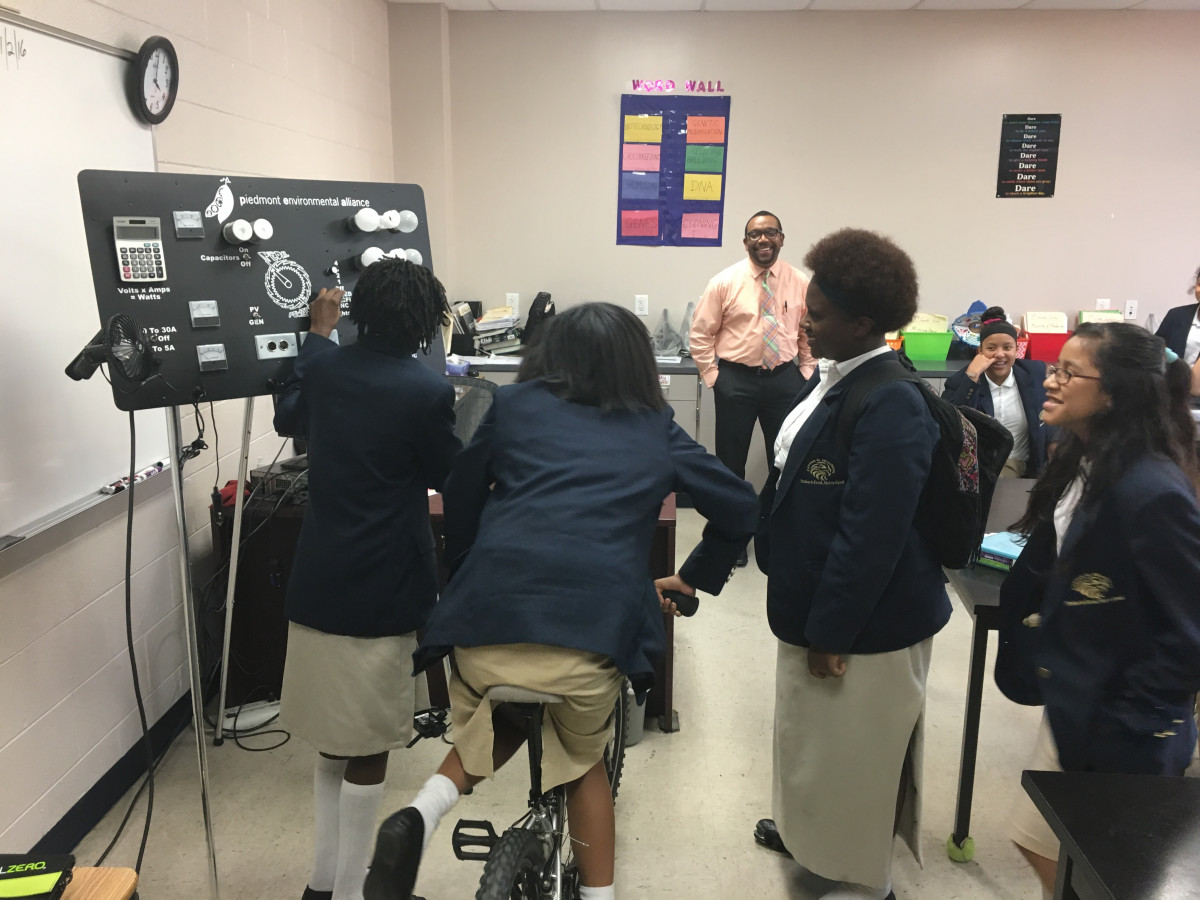 Feedback from Teachers and Students
"My students talked about how they went home and made adjustments in their "energy consumption" lifestyle. They learned a great deal in the one-class period program. We really enjoyed it!"
Lori Yarbrough, Flat Rock Middle School
"Innovative presentation that involved students' input and kept them actively engaged mentally and physically. I was thoroughly impressed and kids are talking about what they have done at home to conserve energy at home."
Matthew Poston, Walkertown Middle School
"
Our students learned a lot and had so much fun with the activities."
Joan Deeley, Philo-Hill Magnet Academy
"I learned a lot of exciting things, like about energy vampires and how you can plug something in and waste a lot of energy from that."
7th Grade Student, Northwest Middle School
Curriculum Overview
What makes the lights go on?
Where does our energy come from?
What is a power plant?
How do generators work?
Renewable and Nonrenewable Energy
What are other ways to create energy, besides coal?

What are the differences between renewable and nonrenewable energy resources?

What are the advantages and disadvantages of each?
Climate Change
What is climate change and how does it effect people in North Carolina?
How does energy use contribute to climate change?
What actions can we take to support climate resilience and reduce carbon emissions?
Pedal Power display
Student volunteers become the "Power Plant" and create electricity on our human-powered energy bike. Students demonstrate the energy required to power incandescent, CFL and LED light bulbs. We discuss energy efficiency and conservation, and calculate the cost savings of more efficient bulbs.
Students test their ability to create enough energy to power the lights, a fan, radio and hair dryer, demonstrating the concept of brown-outs and black-outs.
Energy Vampires and Kilowatt Meters
Which household items use energy even when they are not in use? How much energy can we save by unplugging or powering down these items?
Students use kilowatt meters to test their assumptions about energy usage. Which items require more energy? Using the current kilowatt-hour rate, we can calculate the potential cost savings by conserving and being more energy efficient.