Valerie Lecoeur, Board President
Owner, Zoe b Organic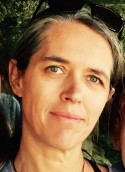 Valerie was born and raised just outside Paris, France. After stints in New York and Chicago, today she enjoys dual citizenship living in Winston Salem with her husband and three children. She is the founder of Zoë b Organic, which makes and sells sustainable, eco-friendly products for babies and kids. After years of involvement as a lead volunteer and board member, Valerie became PEA's Board President in November 2015. 
 
Mary Jones, Board Treasurer
CPA

Mary has worked in the financial services industry for over 30 years, serving a wide range of individual and business clients. Mary has a Bachelor's degree in accounting from the University of North Georgia. In addition to being a Certified Public Accountant, she holds the CFP® designation and is a CFA charterholder. She is a member of the CFA Institute, the North Carolina Association of CPAs and the American Institute of CPAs, where she is a past chair of the Member Retirement Committee. Mary is excited to be setting up her own CPA practice, where she will provide tax, accounting and planning services for individuals and small businesses. She lives with her husband in Winston-Salem. In her spare time, Mary likes to garden, cook, read, and visit her grown children and grandchildren.
Tim Binkley
Geologist, Northwest Geoscience, P.C.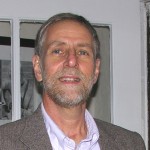 A native of Winston-Salem, Tim is a geologist, environmental consultant and teacher.  He has worked with cities, including Winston-Salem, to develop environmental training programs based in environmental justice, written successful grants, served as a national mentor on environmental training, and taught Geology at Forsyth Tech. As a board member for PEA, Tim has been a presenter in the Energy Explorers program, helped develop PEA's environmental debate tournament and new environmental programs for use in public schools, and volunteered at the Earth Day Fair.
Dedee DeLongpré Jonhston
Chief Sustainability Officer, Wake Forest University
Dedee has a bachelor's degree in business administration from the University of Southern California with a concentration in entrepreneurial studies and a master's of business administration with an emphasis in sustainable management from the Presidio Graduate School in San Francisco. She has over 20 years of experience in nonprofit management, primarily in the areas of education, sustainability, and the environment. Her past appointments include director of the University of Florida's Office of Sustainability, where she was awarded the President's Medallion, executive director of the non-profit organization Sustainable Alachua County, and US program director for Fauna and Flora International. Dedee served on the founding board of the Association for the Advancement of Sustainability in Higher Education and now serves on the association's advisory board. She also previously served on the board of the Women's Fund of Winston-Salem, as the chair of the grants committee.
Rajesh Kapileshwari
Principal and Mechanical Engineer, Ethos Engineering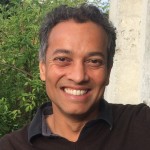 For more than two decades Rajesh has been active in the field of energy and resource conservation. As Principal at Ethos Engineering and a practicing professional engineer licensed in the states of North Carolina and Texas, he primarily focuses on design of sustainable and energy efficient facilities. Rajesh is a committee co-chair on the US Green Building Council's Piedmont-Triad chapter. He coaches middle school students and prepares them to compete for "Future Cities" competitions. He loves spreading his passion for growing vegetables and ecological gardening.
Lisa Northrop
Community Relations Director, SECU Family House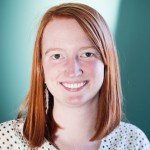 Volunteering since she was a Brownie in Girl Scouts, Lisa always knew she would work in the non-profit sector. Perfect timing and the pro humanitate culture of Wake Forest University allowed her to transition from a student intern at the Ronald McDonald House to a position at the 
SECU Family House
. 
Five years later
, she helps volunteers create the homelike environment that makes guests feel at ease at the Family House. She is still a volunteer at heart, serving with the Piedmont Environmental Alliance and the Ardmore Gateway Garden. Lisa serves as exhibitor coordinator for the Piedmont Earth Day Fair.
Trevor Shelton
Assistant Marketing Manager, Auto Supply Co, Inc.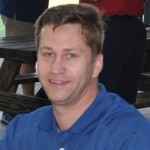 Trevor joined the PEA Board in 2013 after exhibiting at the Earth Day Fair earlier that same year. Trevor formerly worked at a Triad-based company that specialized in Environmental Services and Household Hazardous Waste Recycling where he served as a Marketing Manager. In his current capacity on the Board he serves as the Marketing Committee Chair. In his spare time he enjoys biking and recently joined the Winston-Salem Wolfhounds Gaelic Football team, much to the chagrin of his ankles and knees.
Allen Smart
Vice President of Programs, Kate B. Reynolds Charitable Trust
Allen is the vice president of programs and the director of the Health Care Division at the Kate B. Reynolds Charitable Trust, where he has been instrumental in leading day-to-day work and projects.  Allen holds a Master of Public Health from the University of Illinois at Chicago, a Master of Telecommunication Arts from the University of Michigan, and a Bachelor of Arts in Philosophy from Macalester College. He is a frequent regional and national speaker on issues related to philanthropic strategy, rural community change and the potential for philanthropy to be an important vehicle for change. Allen and his wife, Jane, enjoy live music, playing tennis and watching their son Trent master the woodwinds.
 
Ciska Weber
Owner, Cafe Gelato
Ciska was born on Terschelling, an island in the Netherlands. She attended fashion school in Amsterdam and worked in the fashion industry in New York City. She moved to North Carolina and owned a restaurant in Clemmons for 9 years and now makes gelato at Cafe Gelato on Reynolda road in Winston Salem. She is passionate about the environment, recycling cups in her shop and teaching kids not to litter in nearby Hanes Park.
Lei Zhang
Associate Professor of Physics, Winston-Salem State University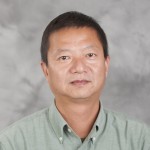 Lei graduated from University of Texas at Arlington with Ph.D. degree in Physics. His research/teaching interests include renewable energy technology especially solar energy. He developed and taught "Renewable energy & Environment" at WSSU, and he was the WSSU principle investigator of Triad Interuniversity Project: Four Universities Renewable Energy Consortium. He is interested in community services and is currently serving as a board member for six non-profit organizations, including local/regional environmental organizationsYadkin River keeper Inc., and Piedmont Environmental Alliance.