Shona Simpson, Board Chair
Writer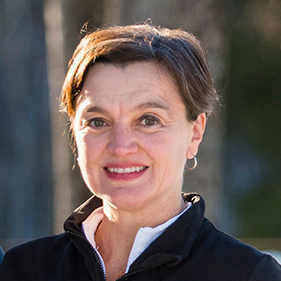 Shona Simpson is a writer living in Winston Salem, North Carolina.  After receiving her BS in Biology and her PhD in English from Duke University, she now teaches part-time at Wake Forest University.  Her play for children, Peril on the Red Planet, has been performed throughout the Southeast by The Open Dream Ensemble.  She is currently working on a novel for young adults which explores the connections between race and environment in 1930s North Carolina.  She also manages her daughters' professional bluegrass band, The Dan River Girls. 
Anna Marie Carr-Reinhard, Board Vice-Chair
Director, Office of Family Engagement, Wake Forest University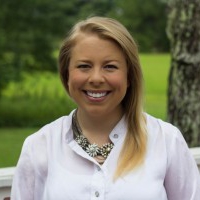 Anna Marie Carr-Reinhard is a Winston-Salem enthusiast, relationship-builder, and connector of ideas and action. After learning the ropes of nonprofit management as a development professional around NC, she returned to her hometown and alma mater, Wake Forest, where she works in the Human Resources department. Anna Marie is grateful to have a position at Wake that gives her the opportunity to support and celebrate faculty and staff members, and to incorporate sustainable practices into events and activities on campus. She cares deeply about our community and our environment, and strives to educate and encourage those around her to be good stewards of our planet's resources as well. Anna Marie believes in the power of meaningful conversation, the great outdoors, strong coffee, and positivity. 
Alec Robinette, Treasurer
Founder, Elemental Financial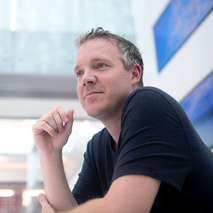 Alec is the founder of Elemental Financial, a comprehensive financial planning, and financial coaching company for musicians, artists, and anyone that is challenging the status quo. He loves nothing more than spending time with his wife (Stephanie), their two sons (Cyrus and Zachary), and their dog (Prana). Alec finds piece of mind on long walks or hikes, in the garden, and in the kitchen. He has a passion for live music, the pursuit of wisdom, and teaching his young children to be compassionate to all beings and the earth.

Leah Lavin, Board Secretary
Director of Community Relations, the Arts Based School
Leah has more than ten years of experience working as a fundraiser and writer in both nonprofit and independent school settings—from Washington, D.C. to Hawai'i Island. She lives in the Sunnyside neighborhood with her husband, Martin, and two children. She is honored to be on the board of Piedmont Environmental Alliance.
Paul-Ernest Cheron
Senior Director, Strategy - Collins Aerospace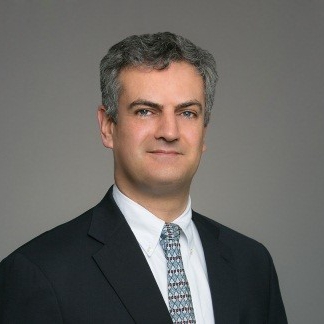 Paul-Ernest holds a Masters in Business Administration from University of Virginia's Darden School and a Masters Degree in Engineering at École Nationale Supérieure des Télécommunications in Paris, France. Paul-Ernest has been with Hanesbrands for 2 years, after working for years as Corporate Vice-President of Strategy & Marketing for B/E Aerospace, the world's leading manufacturer of aircraft cabin interior products and the world's leading distributor of aerospace fasteners and consumables. He has a wealth of experience in the corporate sector focused on strategic planning, risk assessment, and management consulting. Paul-Ernest is fluent in English, and proficient in German and Spanish. Paul-Ernest has a passion for making a difference regarding our use of natural resources, and is excited to support PEA's mission to educate and empower students to protect and restore the environment.
Cary Clifford
Founding Owner, Camino Bakery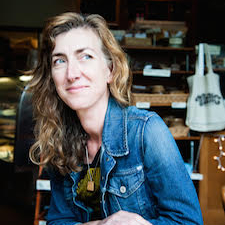 Cary Clifford is a Winston-Salem native and the founding owner of Camino Bakery. She is an avid gardener, is crazy about her husband, her son, and her dogs (the cat, not so much), and absolutely loves to travel. She is passionate about our need to act on climate change, and is hoping to use the public platform and community gathering space of Camino to push our city to become more environmentally friendly.   
Ucha David 
Triad Regional Organizer, Carolina Federation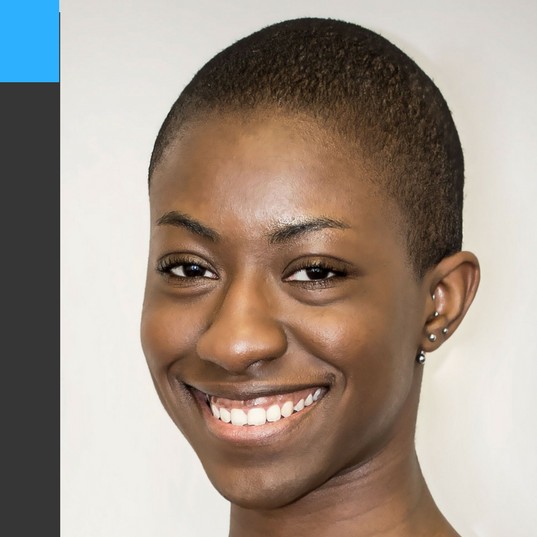 Ucha has worked in various community-building efforts, serving in roles as a Community Garden Mentor with Forsyth County Cooperative Extension, Place-Based Initiative Assistant for the Americorps domestic capacity-building program, and Director for Community Planning & Investment at the United Way. They are committed to practicing the asset-based approach, where all residents have skills, talents, and insights critical to movement work. Their interests include cooking/eating plant-based cuisine with friends, watching sci-fi movies, listening to electronic/avant-garde music, and enjoying the outdoors.
Dedee DeLongpré Johnston
VP for Human Resources and Sustainability, Wake Forest University
Dedee has a bachelor's degree in business administration from the University of Southern California with a concentration in entrepreneurial studies and a master's of business administration with an emphasis in sustainable management from the Presidio Graduate School in San Francisco. She has over 20 years of experience in nonprofit management, primarily in the areas of education, sustainability, and the environment. Her past appointments include director of the University of Florida's Office of Sustainability, where she was awarded the President's Medallion, executive director of the nonprofit organization Sustainable Alachua County, and US program director for Fauna and Flora International. Dedee served on the founding board of the Association for the Advancement of Sustainability in Higher Education and now serves on the association's advisory board. She also previously served on the board of the Women's Fund of Winston-Salem as the chair of the grants committee.

Lauren Quartz DiBianca Frye
Founding Principal, Latent Designs PLLC & Instructor, Forsyth County Day School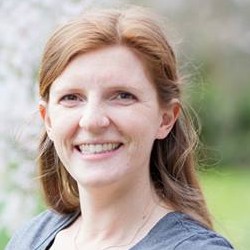 Lauren is a big-picture thinker with an eye for detail. A practicing architect, educator, and mother, she believes in the power of design to build community through thoughtful engagement, respectful reuse, and responsiveness to natural systems. Lauren founded Latent Designs to expand access to sustainable, place-based architecture with a practice that reconnects us to history, nature, and each other. Passionate about conserving resources and educating the next generation, she focuses on adaptive reuse, educational, and small-scale community-based projects. As a part-time instructor at Forsyth Country Day School she teaches architecture to high school students, and she is a founder and volunteer board chair of the Community Design Studio.
Kristen Haaf
Principal, Roots First Design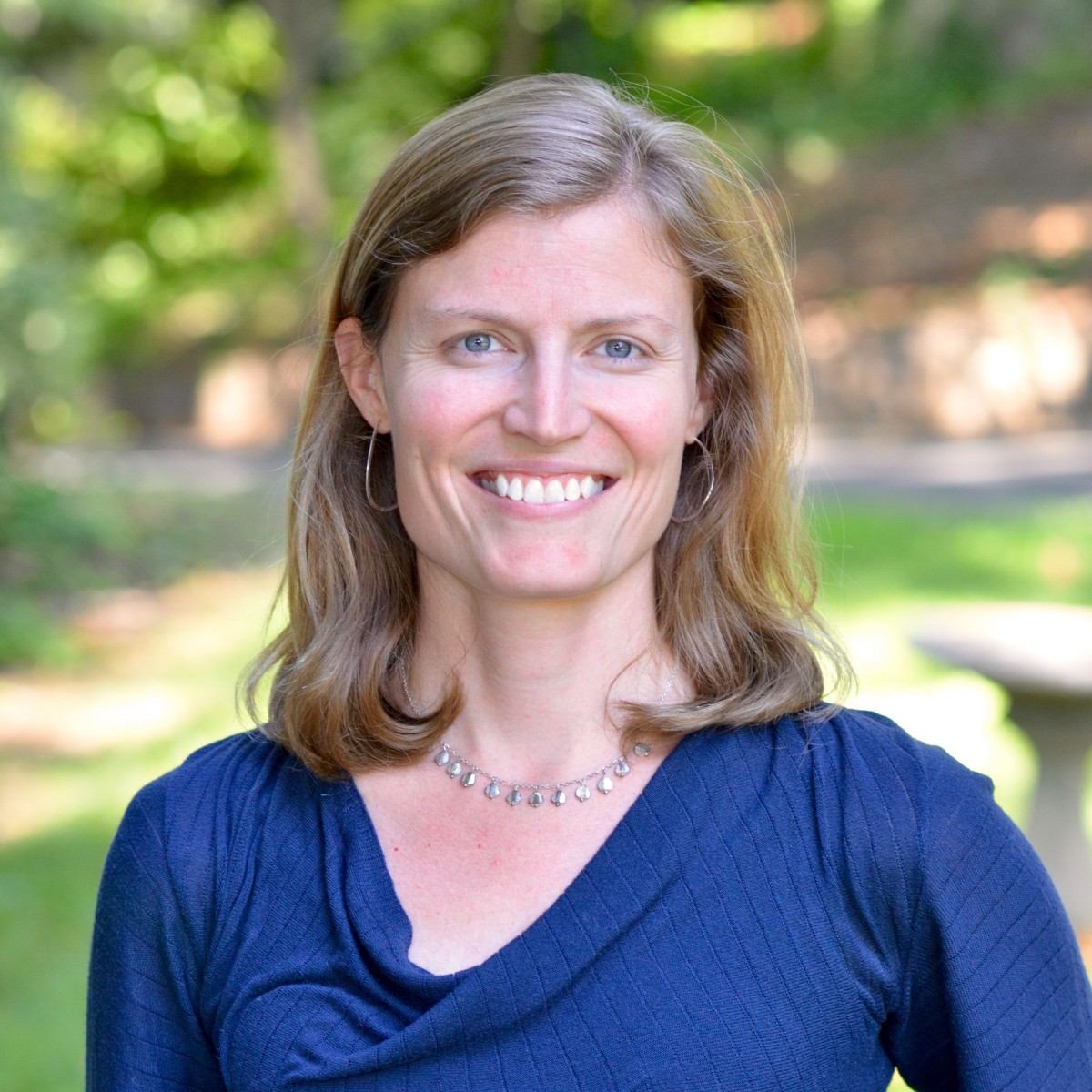 Kristen is a landscape architect and Director of Land Planning at Roots First, a creative studio focused on connecting people with nature through design and communication. With training in landscape architecture, urban planning, ecology, and environmental policy, Kristen brings an interdisciplinary approach to the studio's work. Kristen works on both design and logistical aspects of project development, including conceptual design, grant writing, community engagement, and strategic planning. In addition to Roots First, Kristen teaches ecological design to undergrads at Wake Forest University. Kristen is an avid gardener and backyard birder, and she enjoys camping and hiking with her family.
Jonathan Halsey
Philanthropic Advisor, The Winston-Salem Foundation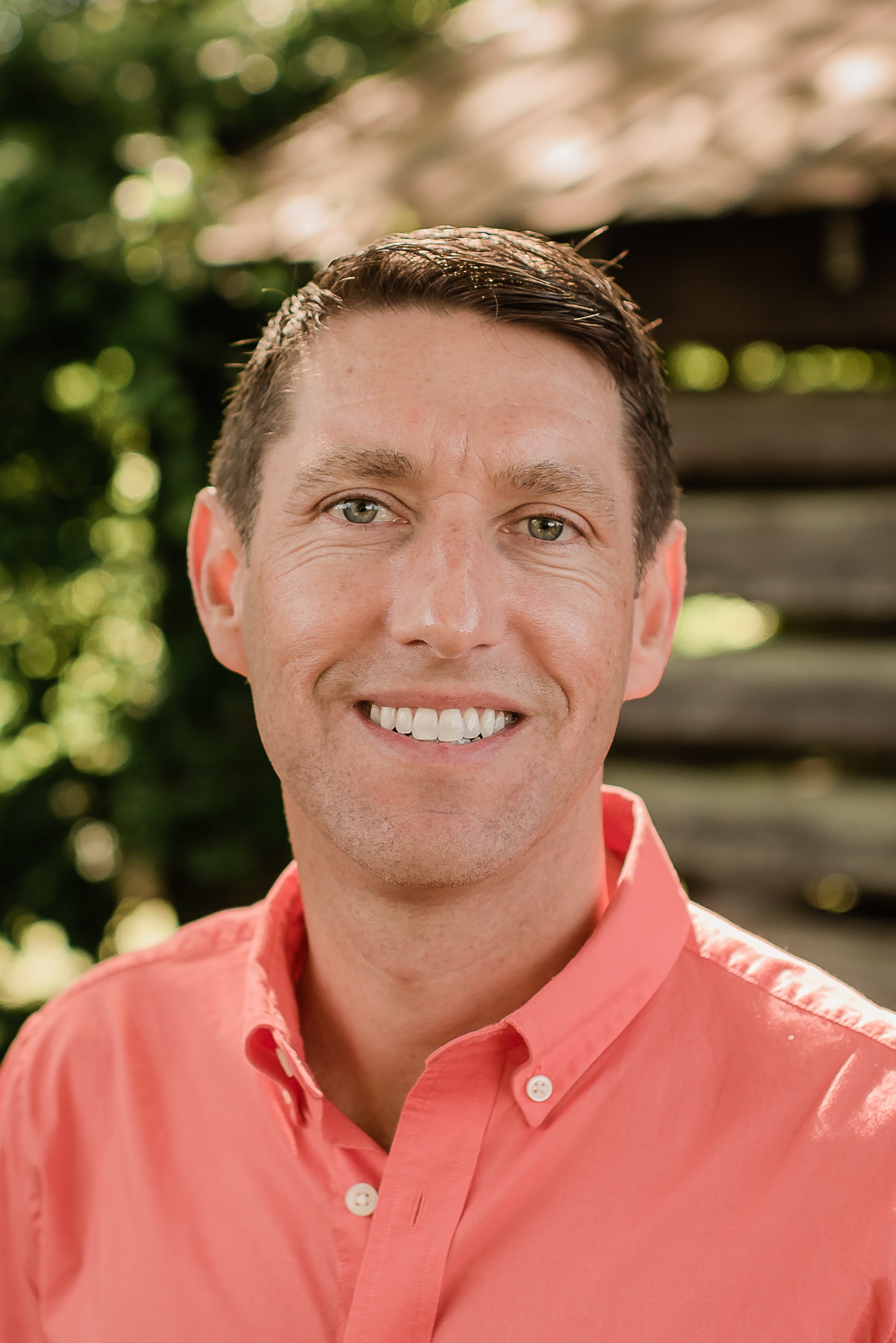 Jonathan Halsey is the Philanthropic Advisor at The Winston-Salem Foundation, where he cultivates and maintains relationships with the Foundation's donors.  Previously, he served as Director of both Philanthropic Services and Community Engagement at the Foundation.  Prior to returning to the Foundation, he served as the managing director and a process facilitator for EmcArts and worked across North America with nonprofit leaders, organizations, and communities to build their adaptive capacities.  He has also served a variety of nonprofit organizations as a board member.  He studied music at the UNC School of the Arts, is a graduate of UNC-Chapel Hill, and received his MPA in public management from Appalachian State University.
J. Denise Johnson
Associate Professor of Education, Winston-Salem State University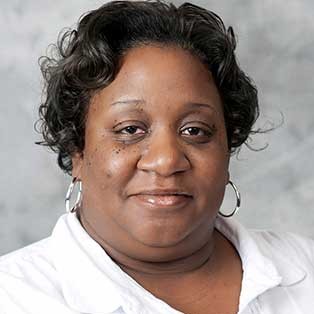 Denise is an associate professor of Middle Grades Education at Winston-Salem State University and has worked in mathematics education for nearly 20 years as a middle and high school math teacher, community college instructor, and higher education teacher-education faculty.  Her research and community service work includes exploring the impact of STEM education interventions on elementary and middle school students' career choices.  She has earned a BS in Mathematics and MS in Mathematics Education from North Carolina State University and a doctorate in Curriculum and Instruction from The George Washington University.
Robert Leak III
Regional Field Organizer, PowerUp NC

Pastor Robert Leak III has over fifteen years of community organizing and activism in the city of Winston-Salem. Robert understands that everyone has a gift, skill, and/or talent to be shared with others to help build change in their community.  He believes everyone has a right to be included at the table despite their circumstances. Robert attended Winston-Salem State University, majoring in Business Administration and minoring in Political Science. He enjoys working in the community and pastoring his church, delivering up-lifting messages to his members and the community. During his free time, you will find Robert enjoying quality time with his wife and child.
Rashawn Meekins
School Improvement Coach, Kimberley Park Elementary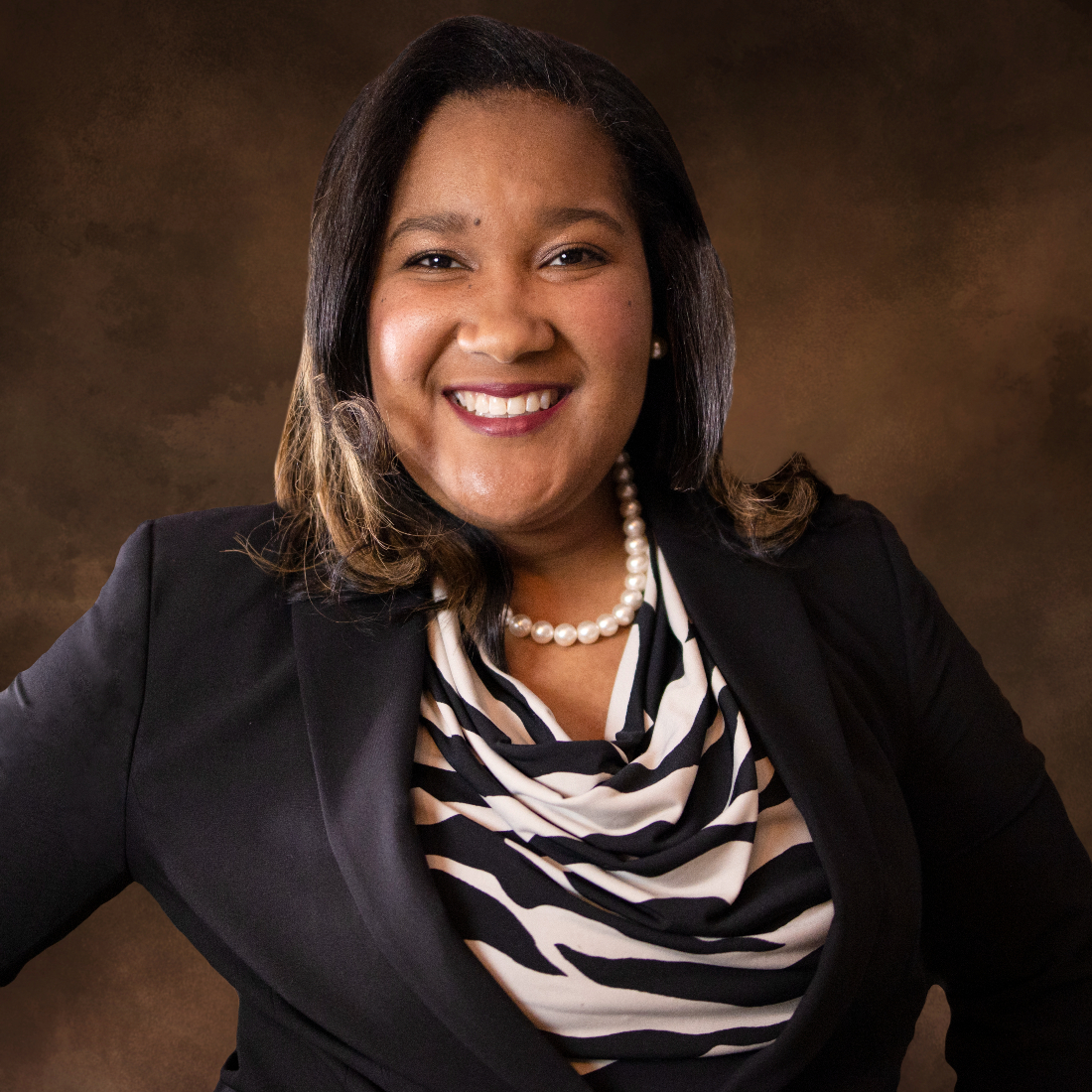 Rashawn is a passionate and driven educator with 10+ years' experience in leading, supporting, and coaching school leadership, staff, and students to excel. In her current role, she oversees the plan, goals, and vision for Kimberley Park and student success.  Rashawn holds a Master of Education in Special Education from Salem College, Master in School Administration from North Carolina A&T State University, and a North Carolina of Public Instruction (NCDPI) licensure. She is a member of the North Carolina Association of Educators and Delta Sigma Theta Sorority, Inc. 
Daisy Rodriguez
Retired Nonprofit Professional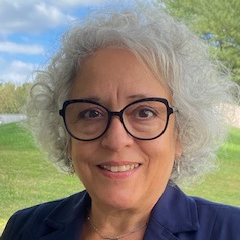 Daisy Rodriguez was born in New York City and has lived in Winston-Salem for more than 20 years. Her career has spanned the corporate and non-profit world. Most recently, Daisy served as Director of Childhood Hunger Programs for the Second Harvest Food Bank of Northwest NC. She was a Scholarship Committee member for 10 years for The Winston-Salem Foundation; in 2019 the Foundation hired her as the Director of Student Aid helping to award more than $1.4 million in scholarships in 2021.  In August 2021 she retired. Daisy was recognized as one of five "Outstanding Women Leaders" in 2015 by the City of Winston-Salem; is a graduate of Leadership Winston-Salem, Class of 2015; a graduate of both the Citizen's Police Academy and Citizen's Fire Academy; was awarded the Donna Lambeth Children's Champion Award in 2018; and in 2019 became a certified yoga instructor. She resides in Winston-Salem with her husband Dan, three children, and five grandchildren.