Submitted by

Elizabeth Mitchell

on July 3, 2018 - 12:31pm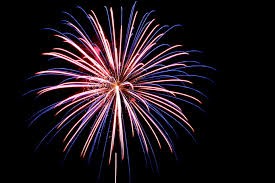 Red, white, blue… and green? Here are simple ways to "green" your 4th of July celebrations.
1. Emphasize recycling at your cookout
Be sure to provide clearly-marked recycling containers for your guests. If recycling-specific waste receptacles are not provided, bottles, cans, and boxes will go straight into the trash. Make it easy for your guests to be green while enjoying themselves.
2. BYOU - Bring Your Own Utensils
Though disposable plastic utensils, plates, and cups make post-party clean up easy, these items put serious strain on the environment. Instead of relying on plastic, invest in reusable bamboo dinnerware or ask guests to BYOU.
3. Green your grilling
Opt for propane instead of charcoal when you grill this 4th. Grilling is not the most eco-friendly cooking method, but gas burns cleaner than charcoal. You can reduce your carbon footprint while still enjoying classic 4th of July foods!
4. Reduce your meat consumption
Though hot dogs and hamburgers are staples of every 4th of July cookout, the meat industry puts huge strain on the environment. Producing meat requires an immense amount of water and fertilizer, and creates the same amount of greenhouse gas as all the vehicles in the world, according to The Independent. Though you might not want to give up meat entirely, you can provide black bean burgers in addition to hamburgers, or add vegetables to your kebabs to lessen the blow on the environment this holiday.
5. Reuse your decorations
Many decorations will be good as new after just one day's use. Store decorations for future use to save money and decrease waste generated by your celebrations. You can also decorate with year-round decorations like twinkle lights and flowers, and stock your table with red, white, and blue foods to avoid using disposable decorations.  
Elizabeth Mitchell is a junior at UNC Chapel Hill and is a summer intern for PEA. She has been interested in environmentalism from a young age, and is majoring in political science and sustainability.
Tags