Submitted by

Gwyneth Lonergan

on August 10, 2020 - 2:21pm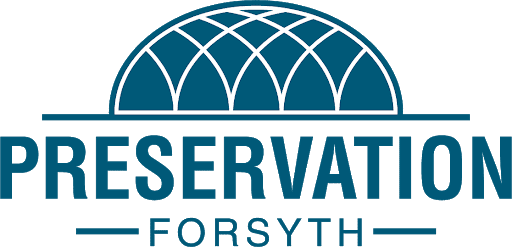 A Guest Blog by David Bergstone and Martha Canipe of Preservation Forsyth.
While there are many good reasons to rehab your existing wood windows, there is one significant issue you should consider before proceeding. In a majority of older homes (particularly pre-1978 when regulations were implemented that prohibited it in residential uses), there is lead paint. Even if it was repainted later, the underlying paint still has lead. This type of paint was used for centuries as lead provided long-term durability. Unfortunately, even though it has been recognized as hazardous to ingest since the Roman era, it can cause harm, especially to young children in whom it can interfere with normal development. 
The harm, however, is not limited to humans. When lead is released into our environment, it makes its way into our air, soil, and water sources. Be sure to check the outside of your home for chipping lead paint that is easily absorbed into the ground, contaminating your soil and any vegetables or plants you may have. And don't forget about the little creatures in our water sources! With just small amounts of lead, shellfish and phytoplankton experience detrimental health effects from contamination; when larger sea animals eat these same phytoplankton, there is the possibility of their illness as well. You can contribute to a healthier ecosystem by limiting lead exposure!
If you are going to work on repairs to wood windows in your home, there is no formal regulation. But there are many helpful sources with advice on how to contain and limit exposure. Working on a single window or room at a time is the best approach as you can better contain contamination.
If you hire someone, make sure they are EPA or state-certified (which was established in 2010) and that they follow recommendations for proper removal. This EPA source can help you locate firms that have been trained properly. Reputable window rehabilitation companies are certified and deal with the issue regularly and safely.
Regardless of whether this is a DIY or a professional project, the same general steps are followed:
Contain the area to be disturbed.
Minimize dust during the work (typically by keeping wet and only using methods which minimize the disturbance.)
Those doing the work should use appropriate safeguards to protect themselves and others when they have finished for the day.
Clean at the end of each day and after completion of the project including proper disposal of waste.
A point to keep in mind is that even if you decide to replace the windows, the installer must still be Renovation, Repair and Painting certified. Removing the windows entirely, however, could introduce more contamination as a larger area will be disturbed. The most efficient solution is simply removing and repairing the sash and getting all of the other benefits of rehabilitation of a historic window. Regardless of your personal plan, all work should be done in a safe manner!