Submitted by

Anna Schneider

on November 9, 2020 - 2:12pm
Faith communities and the members that lead them are in a unique place of authority and action when it comes to environmental protection and sustainability. Spiritual leaders have the ability to spark a spiritual commitment with their peers to protect the environment through dialogue and leading by example. By engaging in the ways their faith demonstrates a respect for creation and through communicating their own testimony of sustainable practices, they can ignite a passion for sustainability in their communities. 
Faith communites are environments where thoughts and discussions can flow freely. What better place than this to address concerns about the planet's future? But how can any individual bring up the importance of environmental sustainability in a religious environment that has not previously engaged in these practices? Let's dive into an example of church-led environmental activism right here in Winston-Salem before we go on address our tactics.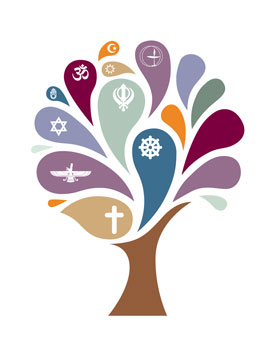 The Winston-Salem example

In Winston-Salem there are multiple faith groups that are already devoting their time and resources to educating people about climate change and taking action in the community. Parkway United Church of Christ holds educational Zoom sessions discussing the book Drawdown- a comprehensive resource about climate change solutions.
As a Parkway congregate and climate change educator, Tim Binkley, stated, "It is important for religious groups to be engaged in meaningful conversations about earth care." Parkway United Church of Christ has also invested heavily into transforming their campus through permaculture and thus, providing campus-grown food to Winston-Salem community members. 
How to approach the conversation
 
Parkway sets a strong example of how environmental education and action can take root in faith settings. But how can you bring these topics into your spiritual or religious organizations? 
Start small- bring up ideas to organizational leaders, beginning with smaller tasks such as community gardens or one-time educational classes
Gather community members- as the saying goes, there is power in numbers. With environmental concerns steadily rising, there are bound to be members of your faith group that have similar views. Talk to friends and trusted members, and bring the conversation to your faith leaders together.  
Bring spiritual teachings into the conversation- depending on the religion and denomination, use textual evidence (Bible, Qur'an, Torah, etc.) to back your reasons for discussing environmental practices. This makes your requests more relatable and personable. 
Don't be afraid to take risks- successful environmental practices have to start somewhere. By engaging in these difficult conversations with religious leaders, you are doing such important work for the environment and might be a little out of your comfort zone.