Submitted by

Anonymous (not verified)

on January 28, 2015 - 8:32am
What is a Geothermal Heat Pump?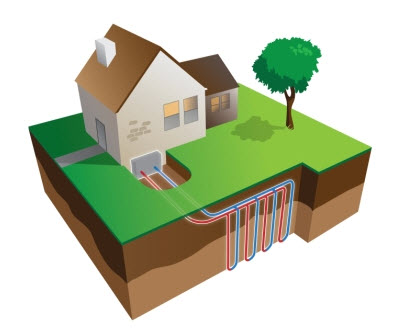 Put simply, a geothermal heat pump is a heating and cooling system that takes advantage of the temperatures of the earth itself. Through modern technology, this kind of system will use the warmer ground as a supply of heat in the cold months and will use the cooler ground to disperse heat in the hot months, turning the top few feet of earth into a heat source or a heat sink as needed. This process is accomplished through a heat exchanger on or in the ground or groundwater.
Although a geothermal heat pump is initially more expensive to purchase and install, it is extremely efficient, saving as much as 70 percent off monthly heating and cooling costs. In three-to-ten years (depending on weather, local utility rates and thermostat settings), this system will have saved you enough money to pay for itself. And, if you factor in all the utility incentives and federal and state tax credits, the timeframe is shortened for you to realize a return on your geothermal heat pump investment.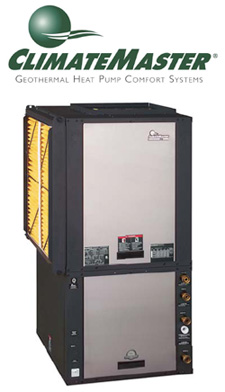 A geothermal heat pump system has the lowest start-to-finish total cost of any heating and cooling system today, according to the U.S. Environmental Protection Agency (EPA). Its longer life span – 20-to-24 years compared to 13-15 years for a conventional system – and lower maintenance requirements underscore its value as a wise financial decision for your home or business. There are more than a million geothermal heat pump systems operating in the United States. Satisfaction ranks higher than any other heating and cooling option available, which highlights its value as a wise decision for your home or business. And, factor in the benefit of a geothermal heat pump system's absence of risks from carbon dioxide (CO2) poisoning, or hazardous fumes or even explosions, and you benefit from its value as a health-and-safety decision for your home or business. 
What is the Environmental Impact of a Geothermal Heat Pump?
The energy we Americans use to heat, cool and provide hot water for ourselves at work and at home accounts for almost 40 percent of all of our country's CO2 production, which is almost equal to that of transportation! In the 1990s, a research study summarized that a standard residential geothermal heat pump system would produce one pound less CO2 per hour than a normal fossil fuel based system. That is estimated as the equivalent of removing 58,000 cars from use or planting 120,000 acres of new trees!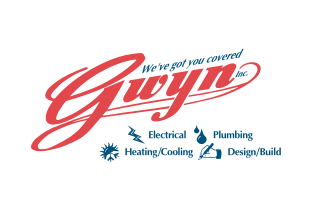 Gwyn Services, a PEA Green Business Member,  is a recognized ClimateMaster Geo Expert and its highly-trained professional technicians can design, install, and maintain a geothermal heat pump system that is perfect for your residential property or commercial facility. Experts are available to explain this high-efficiency system to you and answer all your questions. You may be surprised at how ultimately affordable your geothermal heat pump can be.
Of course, the team at Gwyn Services can be your expert advisors about a variety of electrical services such as security and landscape lighting, household inspection and repair, and mobile and whole-home stand-by generators; plumbing services including various types of water heaters, kitchen and bathroom renovations, household inspection, leak detection, pipe repair, well pumps and sump pumps; and the whole gamut of heating and cooling solutions, such as gas, oil and hybrid furnaces, heat pumps and air conditioners. 
* Interesting fact: The first geothermal heat pump was developed in the late 1940s. The first non-residential system was installed in 1948 in the Commonwealth Building in Portland, Oregon and is a designated National Historic Mechanical Engineering Landmark.
Tags