Submitted by

Kristin Wiggins

on March 12, 2015 - 2:36am
The Tenth Annual Piedmont Earth Day Fair is just six weeks away, and all the details are falling into place for a celebration to remember! This year's theme "The Power of Bright Ideas" focuses on energy and its impact on the environment. Workshops and demonstrations will address questions, like: Is my home or business a candidate for solar energy? How could I plant a tree to reduce my energy bills? What else can I do to increase the comfort and efficiency of my home?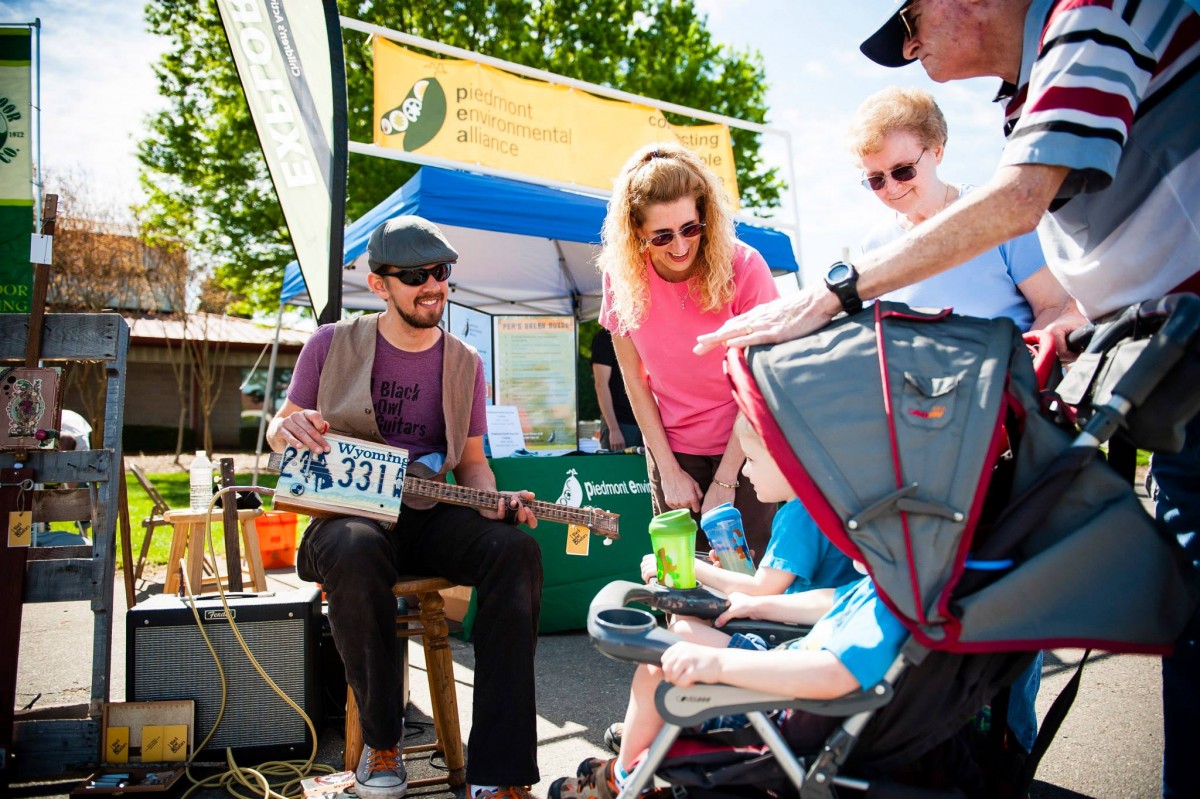 The Children's Corner will offer interactive educational activities for children of all ages to learn while they play. PEA will launch its new Energy Explorations program at the event and program partners Art for Art's Sake, SciWorks and SECCA will provide dynamic programming for kids featuring hands-on learning and discovery. 
Our live entertainment line-up includes the Dan River Girls, Emily Stewart & The Baby Teeth, Barrie Howard and Me & Him, and more! Free yoga sessions will be offered throughout the day. And with more than 100 earth-friendly vendors and exhibitors, the Piedmont Earth Day Fair has something for everyone.
The Piedmont Earth Day Fair is FREE to the community, including free parking, thanks to our sponsors, exhibitors and community partners.  Mark your calendar for Saturday, April 25 from 10 am to 5 pm. You won't want to miss it! 
Get involved with the Piedmont Earth Day Fair!
Sponsor Highlights

Renewable Energy Design Group, a Piedmont Earth Day Fair Green Sponsor, is a full-service accredited and licensed installer for solar energy systems based in Lewisville NC. www.redgroupnc.com provides service to all of North Carolina and has helped hundreds enjoy energy independence while taking advantage of tax credits and using state of the art technology to reduce energy bills and lower environmental impact. Renewable Energy Design Group is proud to sponsor the 10th Annual Piedmont Earth Day Fair to collaborate and promote PEA's work toward educating the public on sustainable energy solutions that benefit the environment and economy.
Camel City Dispatch is a free online community news daily based in Winston-Salem. CCD produces news just as other local outlets, but in an environmentally friendly, instantly accessible online format. With a small staff and low production costs, CCD maintains a small footprint, and every dollar spent with CCD stays right here in our community. 
Daily news on CamelCityDispatch.com includes articles you'd find in any hometown newspaper – stories about the community, education, arts and entertainment, public safety, and innovation. The site also has columnists, guest editorials and articles, photo essays, and short stories and poetry written by locals. CCD sees itself a community booster, strengthening the fabric of our community by telling the stories of the people and businesses in the CamelCity. CCD will always be free to readers, and can be accessed directly, through a daily email subscription, or via Facebook and Twitter.