Submitted by

Anonymous (not verified)

on April 23, 2015 - 6:37pm
Question:  What is The New "Angie's List" of Holistic Practitioners?
When you need a service professional, you go to Angie's List.  So, where do you go when you need a chiropractor…or a massage therapist…or a Nutrition Coach?  A Google search will provide a list, but how can you be sure if they provide the treatment and service you are expecting?  Online reviews can help a little, but how can you really trust them…PLUS, who's got time for all that research?  Enter the Healing Arts Club—an online membership that features access to a group of hand-selected practitioners, combined with exclusive deals for total wellness.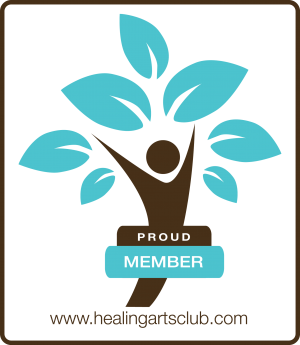 The mission of the Healing Arts Club is to make alternative medicine more affordable and more readily available.  Founder, Dr. Nick Conley wants to link the healing arts with traditional medicine to create wellness. As a new practicing Pharmacist in Greensboro, Dr. Conley is very familiar with governing groups (such as the FDA, DEA and the Board of Pharmacy) that oversee traditional medicine.  Holistic practitioners, however, arenot regulated—currently, there is no way for consumers to easily ascertain whether or not these practitioners' services and methods have been tested and approved.  
Dr. Conley quickly recognized this as a roadblock for people on their journey to create wellness.  Additionally, having personally experienced some negative treatments, he became even more impassioned to help his patients quickly, and painlessly, find the right practitioner for their needs.  "One of the things I require," he says, "is to actually partake in one class or session—it's a lot easier for me to recommend it if I can experience it."  
For participating practitioners, the Healing Arts Club logo adds a layer of credibility and a sense of community to their business. Members benefit from having a wide variety of practitioners that provide a multitude of healing modalities including Acupuncture, Tai Chi, Nutritional Coaching, Chiropractic Care, Massage Therapy and more.  Discounts offered to HAC members make it affordable to work with more than one practitioner, and also enables those who may have never experienced holistic healing, the opportunity to do so for the first time.   
The Healing Arts Club was created to encourage people to take proactive steps to a healthier lifestyle.  To further expand their reach, Dr. Conley has added a Workplace Wellness Program for organizations to offer HAC benefits to their employees.  The main impetus behind all of these programs is Dr. Conley's deep passion to help people become healthier.  He adds, "I just want to sincerely help people.  I am a pharmacist because I want to help and I am in the Healing Arts Club because I want to make a difference."
Founded by Dr. Nick Conley in 2015, The Healing Arts Club is an innovative network of local, hand-selected healing arts practitioners, paired with exclusive member pricing and deals – making holistic wellness more accessible and affordable than ever before. Currently, Healing Arts Club members achieve healthier, happier lives from the combination of over 35 various healing modalities in nine different cities.  Healing Arts Club practitioners are carefully chosen based on specific criteria and are reviewed on a regular basis to ensure that members receive the best possible experience.