Submitted by

Annie Fullwood

on March 25, 2021 - 10:12am
Are you interested in learning more about Winston-Salem's environmental movement?
Check out these great initiatives and local projects from our community partners.
DENT is a nonprofit located in Winston-Salem with a focus on encouraging creative activities, environmental awareness, and building community. Part reuse center, part art lab, part concerned citizens who believe in educational opportunities, visit here to learn more.
Citizens' Climate Lobby (CCL) is a nonprofit organization working to build political action to address climate change. Locally, the CCL chapter meets with North Carolina and Winston-Salem leadership, such as Rep. Kathy Manning and Senators Burr and Tillis, to build action and education around climate change. Learn more here.
3). Island CultureZ
Island CultureZ is an organization working to build grassroot infrastructure and community resilience in East Winston-Salem. Michael Banner, the group's founder notes that "our radicals are rooted in Community Agriculture, Reggae Music and Jazz; all of which lend to a positive environment conducive to the upliftment of fallen humanity, from the depravity of toxicity and despair that saddle the Neighborhoods where We live, play and raise our Families." 
Acadia Food Forest 'at Unity Park' is Winston-Salem's first inclusive greenspace and public food forest. Founded in 2018, Acadia Food Forest aims to normalize sustainability and incorporate the arts to support the local food system in food deserted areas. Learn more here.
This blog is part of Piedmont Environmental Alliance's Virtual Piedmont Earth Day Fair. Learn more and sign up today for updates on our latest videos, activities, and more.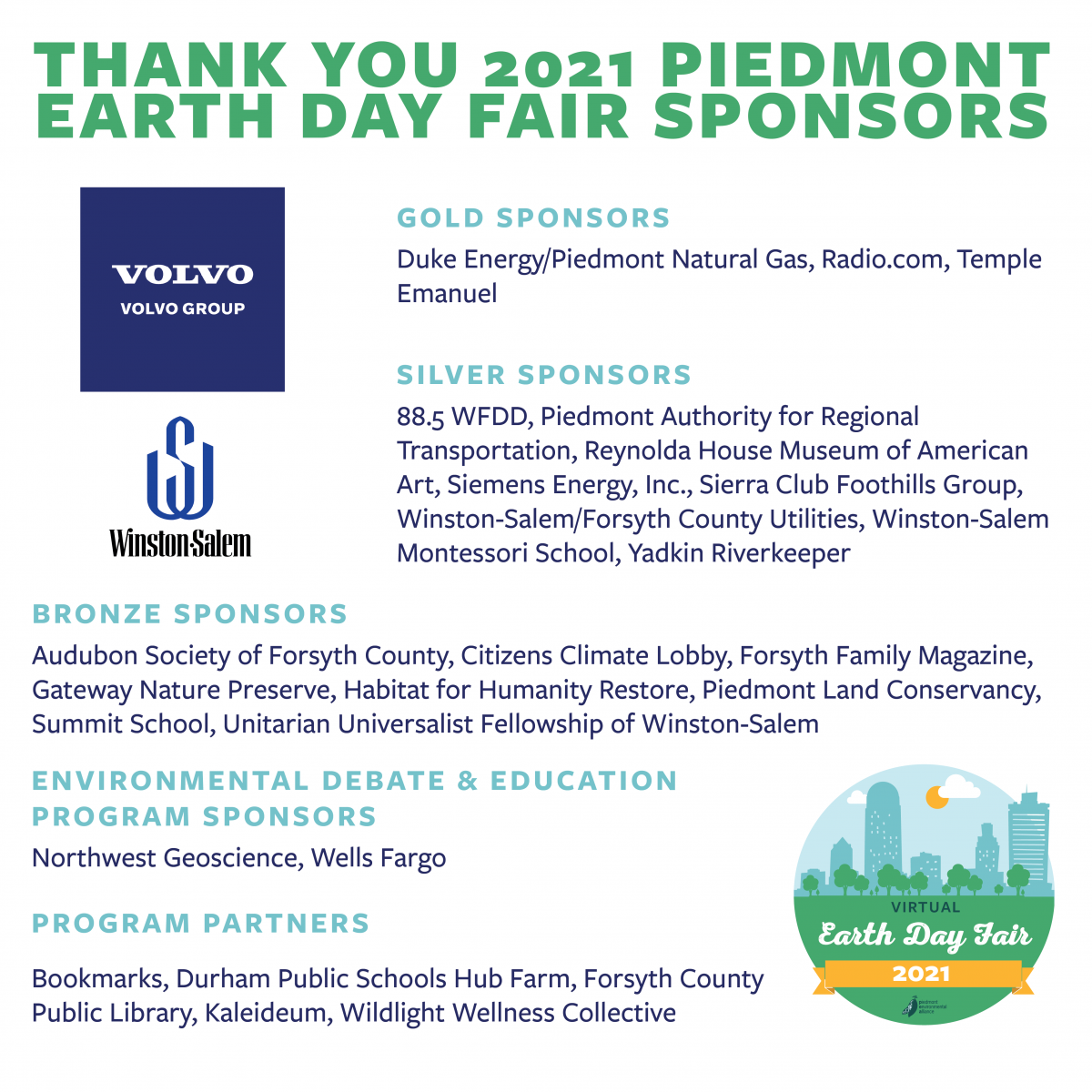 Tags