Submitted by

Elena Lockland

on October 5, 2020 - 1:38pm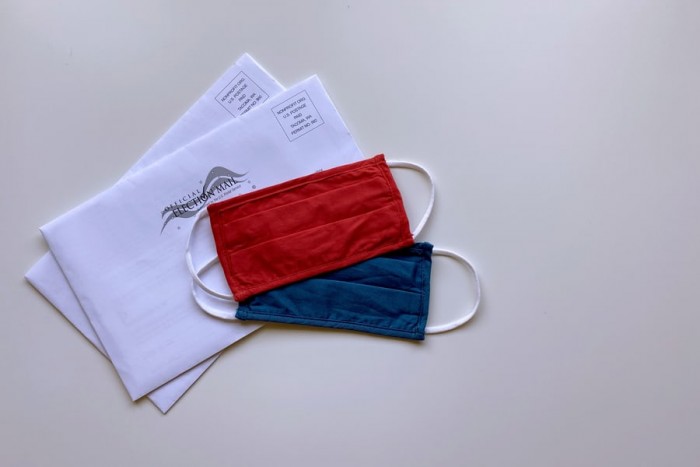 Are you registered to vote? In recent elections, more than 15 MILLION self-identified environmentalists failed to make it to the polls.
This November, so much is at stake. From the global climate crisis, to racial and environmental justice to coronavirus, your vote is more important than ever. 
So, how do you actually vote in the November election? Voting can be simple if you plan ahead. That's why we compiled this helpful guide to help you #VoteForThePlanet in person during early voting or on Election Day or by mail as soon as possible. Check it out:
Vote in-person during Early Voting
The best way to be certain that your vote counts is to vote early! In North Carolina, Early Voting takes place Thursday, October 15 to Saturday, October 31. Early voting is your best option for submitting your ballot because you are allowed to register or change your registration on the same day in case of any issues, like address changes or polling location changes. During this period, you may choose from any of the early voting locations in your county. Click here to find the early voting sites closest to you. 
Remember to bring your government issued photo ID and aa recent piece of mail--such as a utility bill, paycheck, or bank statement-- in case you need to register or update your registration. You can never be too prepared! Click here for more information about same-day registration. 
Vote in-person on Election Day
This year, Election Day is on Tuesday, November 3, 2020 and polls are open 6:30AM-7:30PM. Remember to pick a specific time you plan to go vote and set your schedule accordingly. Planning ahead ensures that you make it to your polling place on time. Before you go, use this website to find your polling location. On election day, you MUST vote at your designated polling location. These locations change periodically, so check even if you think you know where to vote. Click here to find your polling location today.
In order to vote on Election Day, you must register to vote by Friday, October 9th. If you miss this deadline, you can register and vote the same day during early voting. Don't delay! Click here to register to vote today. 
When voting in-person, make sure to bring a mask and a paper list of who you are planning on voting for and what you are planning on voting on. Check out our candidate guide to learn more about candidates in Forsyth and Guilford counties. IDs are not required to vote on Election Day. Come prepared to wait in line if you choose to vote on Election Day.
Vote with an Absentee Ballot by Mail
If you cannot vote in-person early or on election day, request an absentee ballot online and send it in by mail by mail immediately. The last day to request your ballot is October 27th. Voting rights organizations anticipate legal challenges to absentee ballots counted after Election Day. If you plan to vote by mail, it is urgent that you mail in your ballot immediately after receiving it.
One way to ensure that your vote is counted prior to Election Day is to drop off your ballot in person during early voting (October 15-31). Use this tool to find a location near you. 
Your vote is as important as the air we breathe, the water we drink, available greenspaces, and so much more. The way we use our votes determines the future of our planet, and we must act now to elect candidates who will stand up for the environment at the local, state, and national levels.