Submitted by

Annie Fullwood

on April 12, 2021 - 5:11pm
Are you looking for something new to stream for Earth Day?
There are plenty of environmental films to choose from! Check out these ten recommendations from local nonprofit theater and Green Business member, a/perture cinema.
1). The Lorax
Based on the classic Dr. Seuss book, The Lorax is a story about a boy named Ted, who discovers he has inherited a world without trees. In his journey to answer why there are no real trees left, he learns generations past were warned by the Lorax that if they didn't slow down, the trees could disappear. This parable of environmental activism inspires kids and adults with the powerful message: "Unless someone like you cares a whole awful lot, nothing is going to get better. It's not." 
2). Chasing Ice & Chasing Coral
Together, these documentaries make climate change come to life by showing changes currently unfolding in our most vulnerable landscapes — in polar regions and under the sea. Using innovative and sometimes risky filming techniques, we see the intense behind-the-scenes process of documenting melting glaciers and the bleaching of coral reefs, right before our eyes. These documentaries provide visually-arresting evidence of climate change, leaving us empowered to make choices to protect what is still here and prepare to adapt to an uncertain future.
3). Okja 
From director Bong Joon-ho, Okja is a story about the unbreakable bond between a girl, Mija, and her animal companion, Okja. Okja happens to be a "super pig," a genetically-modified animal bred by the Mirando Corporation in the hopes of replacing traditional livestock animals and solving many of the problems faced by modern factory farms. When Okja is seized and taken away by the Mirando Corporation, Mija desperately chases after her friend. This film questions the role of factory farms in our society, and helps us examine our complex and ever changing relationship with animals.
4). Waste Land
Waste Land chronicles the journey of artist Vik Muniz back to his home of Brazil, where he seeks out a group of catadores, or pickers of recyclable materials at the world's largest landfill, Jardim Gramacho. Muniz photographs the catadores, who then recreate the photos of themselves out of garbage, leading to a transformative experience for all. This film brings to light the astonishing ways people make meaning out of the landscape around them.
5). The Biggest Little Farm
This documentary is about John and Molly Chester, who decide to leave their urban life behind for a barren farm in California. We see first-hand their miraculous and sometimes heartbreaking experiences in their quest to bring life back into the land: coaxing the slow return of native plant species using worm tea, witnessing births of animals, helplessly watching hoards of leaf-eating snails swarm over orchard trees, and learning the hard way that coyotes have a necessary place in our ecosystem. The Biggest Little Farm is a visually stunning and informative film about ecological harmony and disharmony, and provides an example of how people can find big and small ways to coexist sustainably with nature.
6). No Impact Man
"Is it possible to have a good life without wasting so much?" This is the question No Impact Man grapples with, as Colin Beavan and his family, based in New York City, take on a radical project to live as environmentally as possible for one year. They eschew purchasing new single-use items and consuming electricity, going so far as to grow their own food, all in the quest to reduce their trash output to zero and have a neutral footprint. 
7). The Island President
The Island President covers President Mohamed Nasheed of the Maldives as he tirelessly calls on the world to act now to prevent the irreversible effects of climate change. The Maldives, an island nation, is ground zero when it comes to the imminent danger of rising sea levels. This film opens our eyes to what we have yet to accomplish in the war against climate change.
8). Inventing Tomorrow
This documentary follows four students during their week spent at the 2017 Intel International Science and Engineering Fair in Los Angeles. The four budding scientists, who hail from all corners of the world — India, Hawaii, Mexico,  and Indonesia — were invited to present and defend scientific research projects they developed in their own backyards, offering groundbreaking solutions to pressing environmental issues. Inventing Tomorrow is a hopeful look at how today's youth can bring their vision for a sustainable future to fruition.
9). The Cove
The Cove is a documentary about the practice of dolphin hunting, in which dolphins are captured and sold to aquariums or slaughtered for meat. In Taiji, Japan, dolphin hunting plays a prominent role in the region's culture and has historical roots in the Japanese whaling industry. Today the controversial practice is denounced by animal rights activists, public health officials — who point to dangerously high levels of mercury in dolphin meat as a health hazard — and ocean conservationists alike. This film strongly questions the ethics of dolphin hunting and our complicated relationship with animals in general.
10). Food Inc.
Through in-depth interviews with farmers, politicians, businesspeople, journalists, lawyers, and more, Food, Inc. closely examines the corporate factory farm, the foundation for modern food and agricultural business. With a critical eye toward the farming of chickens, cows, and pigs for meat, as well as industrial production of grains, the film calls into question the environmental and public health impacts of factory farming.
Looking for more recommendations? Check out a/perture cinema's latest films and visit their social media to learn more. Find a/perture cinema on Facebook and on Instagram @aperturecinema
This blog is part of Piedmont Environmental Alliance's Virtual Piedmont Earth Day Fair. Learn more and sign up today for updates on our latest videos, activities, and more.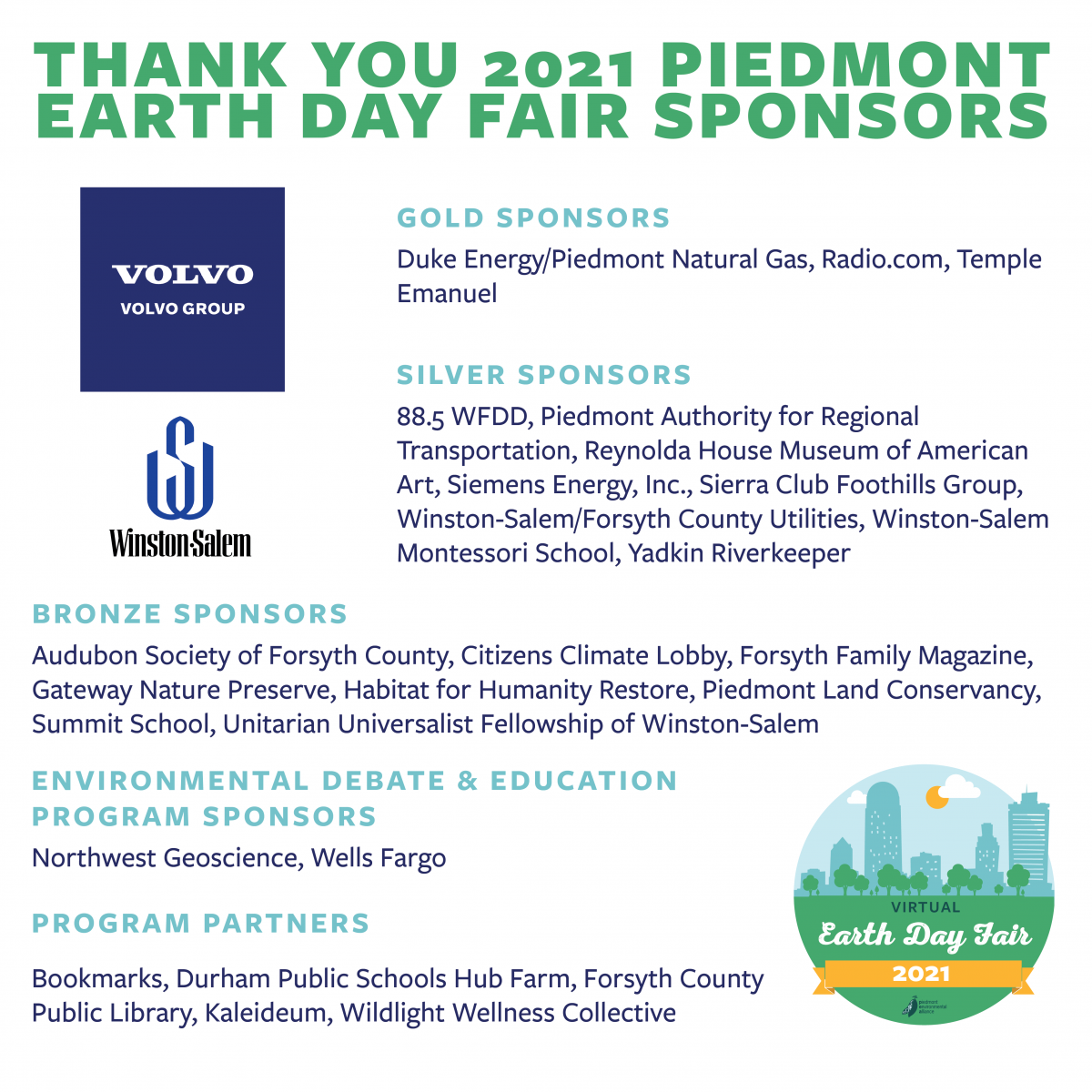 Tags