Submitted by

Jamie Maier

on March 20, 2020 - 1:16pm
Looking for ideas to keep your kids busy AND get them engaged with the natural world? Nature scavenger hunts are easy to organize and provide independent play for kids of all ages.
This blog post is part of programming for the 2020 Virtual Piedmont Earth Day Fair. Click here to find out more and sign up for updates on the latest kids' activities, virtual demonstrations, and videos.
#PEAEarthDay #VirtualEarthDay #EarthDayEvery Day
You can organize a nature scavenger hunt with just a few easy steps. 
Make a list of items that your child could find in your yard or local park. Use images for younger children.
Provide a basket, egg carton, or bag for the child to put found items.
Watch your child explore and enjoy nature!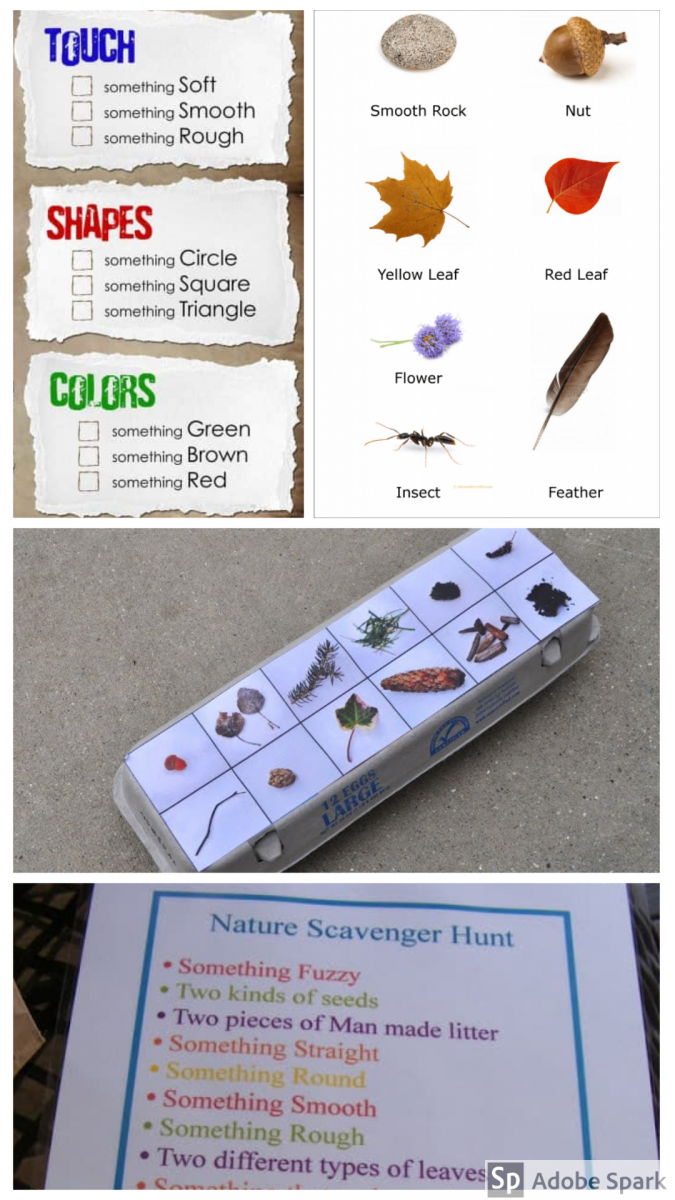 Thanks to these sites for the inspiration!
https://www.thetaylor-house.com/nature-scavenger-hunt-for-kids/
https://ang-enuity.blogspot.com/2012/12/camping-birthday-party.html
https://howtonestforless.com/nature-scavenger-hunt-for-the-kids-free-printable/
https://twindragonflydesigns.com/20-nature-scavenger-hunt-ideas/
Did your family complete a scavenger hunt using this guide? Follow us on Facebook, Instagram, and Twitter @peancorg and use the #PEAEarthDay, #VirtualEarthDay and #EarthDayEveryDay to show us your results!
Sign up here to receive updates about the latest Virtual Earth Day Fair content.
Thank you to 2020 Piedmont Earth Day Fair Sponsors for your support!
Gold Sponsors 
Duke Energy/Piedmont Natural Gas        Foothills Brewing        Forsyth Country Day School        Forsyth Technical Community College        Goodwill Industries of NW NC        RADIO.COM        Temple Emanuel Winston-Salem
 
Silver Sponsors
Modern Automotive     NC Science Festival     NC Sierra Club Foothills Group     Piedmont Authorirt for Regional Transit (PART)     Reynolda House Museum of American Art     Siemens Energy Inc.     Triad Air Awareness     Winston-Salem Forsyth County Utilities     Yadkin Riverkeeper

Bronze Sponsors
a/perture cinema     Forsyth Audubon     Habitat for Humanity ReStore of Forsyth County     Natural Triad Magazine     Piedmont Land Conservancy     Summit School     The Mast General Store     The Montessori School of W-S     TS Designs     Unitarian Universalist Fellowship of WS     Z. Smith Reynolds Library
Environmental Debate & Education Program Sponsors
88.5 WFDD     Kilpatrick Townsend     Northwest Geoscience     
Program Partners
Kaleideum     Kids Cooking Coalition      NC Songwriters Co-Op
NOMAD Farms     Sawtooth School for Visual Art     Winston-Salem Mixxer, Inc.
Friends of the Fair
Bagel Station      Express Graphics     Freedom Creative Solutions     Gallins Family Farm     Homes by Hamrick    Moutain Park Spring Water     Triad Moms on Main     Wake Forest University EMS     Village Juice       
 
Tags