Submitted by

Alice Romanov

on April 28, 2020 - 2:22pm
In the weeks since the COVID-19 outbreak landed here in North Carolina, life as we know it has been turned on its head. Social distancing is a challenge for all of us--we miss hanging out with our friends, being around our co-workers, and of course, supporting our favorite local businesses. Yet, hope can be drawn from the inspiring efforts and courageous leadership of our local business community, and there are so many ways to help businesses weather the storm while practicing social distancing. 
Earlier this year, Piedmont Environmental Alliance launched a Green Business Network with the goal of promoting sustainability among local businesses and helping to connect environmentally conscious consumers with businesses that share their values. Though many business owners in the network have temporarily closed their doors to protect the health and safety of their staff and the community, they are still working hard--and more creatively than ever-- to create a more sustainable community here in the Piedmont. We are inspired by their work, and we're excited to share some of their big sustainability achievements and ways to support during this challenging time with you.
Sustainability Spotlight
"At a/perture cinema, we're making great strides to minimize the amount of waste product we put into the hands of our patrons. We've re-evaluated our entire menu and converted the majority of our products and the containers they are served in to be compostable or recyclable material. We've accomplished this with our coffee and hot chocolate pods, coffee products, teas, alcoholic and non-alcoholic beverages, and all serving containers. We've also accomplished non-waste with the majority of our internal cleaning supplies. Our next project is to address the candy that we have to offer and attempt to move toward a bulk delivery system in order to cut out the last of our consumer products that produce waste." 
-Tyler Nail, Theater Manager at a/perture cinema.
Ways to Support
Sustainability Spotlight
"In addition to composting, there are two things we do with unsold items to reduce our food waste. First, any cookies and brownies that are unsold are converted into crusts for our cheesecakes, unsold cinnamon raisin bread gets turned into bread pudding, and unsold croissants become twice-baked stuffed croissants. Second, all other unsold items are donated to local organizations that work to combat food insecurity within the community."
-Crystal Aguero, Manager at Camino Bakery.
Ways to Support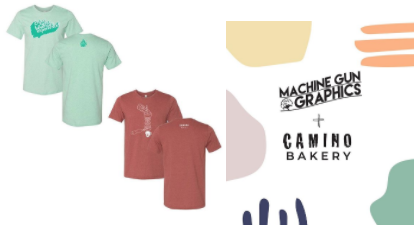 Sustainability Spotlight
The owners of Earl's are committed to sustainable business practices and continuing to grow their environmentally-conscious offerings. Currently, Earl's is working to eliminate single-use plastics and to improve their energy efficiency. Plus, the meat they serve is local, organic, and pasture-raised.  Though they are closed for business during the stay-at-home order, they are looking forward to partnering with PEA on future events and programs to empower local sustainability.
Ways to Support
Add Earl's to your post-coronavirus bucket list of local businesses to visit after the shutdown.
Call Earl's to purchase a gift card.
Sustainability Spotlight
"While our environmental sustainability focus right now is on waste management--recycling, compost, and reduction of waste--we also have social sustainability projects that we're diving into. Flywheel Foundation is creating a strategic plan for the coming 3 years and a major focus is social ventures, particularly around entrepreneurs from underserved communities who are tackling issues like economic mobility, food security, renewables, and ag-tech."
-Adrian Smith, Program Director at Flywheel Coworking
Ways to Support
Sustainability Spotlight
M Creative is a certified B Corporation, a designation granted by B Lab to organizations that believe in the power of businesses to solve social and environmental problems. M Creative was the first certified B Corporation in the Triad and is one of the only three certified companies in the Triad today.
Ways to Support
Sustainability Spotlight
Mixxer jumped into action during the COVID-19 outbreak to create and deliver face shields to Wake Forest Baptist Hospital to combat the shortage of PPE for healthcare professionals. Mixxer also engages community members in sustainable projects such as their community garden and repurposing scrap material.
Ways to Support
Donate to Mixxer. When you make a tax-deductible donation, you support their mission of providing a safe, inclusive, and well-equipped space with the tools necessary to enable our communities to invent, tinker, design, prototype, innovate, and create, limited only by imagination.
Sustainability Spotlight
Rock Box has offered a community and learning environment where climbers of all levels can learn about responsible climbing praactices both indoors and outdoors. By promoting outdoor activities, Rock Box is driving more people toward nature and fostering care for our environment. Additionally, Rock Box is working to reduce waste, source products locally, and improve their energy efficiency.
Ways to Support
If you are a current member, consider keeping your membership active despite temporary gym closure.
Sustainability Spotlight
"We have rolled out quite a few [sustainability] things over the past year, but most recently has been the full-store composting effort. We have added aa three-tiered system in our dining rooms at each store, to capture as much recycling and compost as possible. We work with Gallins Farms to get our compost back in the earth and ultimately our food. In the same light, over the last year, we have switched more of our single-use items to compostable products. Currently, all of our take away food container bowls are compostable. Lastly, we have partnered with the Miracle Grounds Network to help support a project to use urban gardens as a ground for building stronger communities. The goal is to build healthier communities through teaching sustainable gardening practices, coupled with a food prescription program run through Baptist Hospital's mobile clinics, which will launch soon."
-Siler Southerland, Project Manager at Village Juice Company
Ways to Support
Together, we can come together to support our community's sustainable businesses, benefitting the local economy as well as the planet. We hope you will consider some of the suggestions in this guide and that you are staying healthy, staying hopeful, and staying at home whenever possible!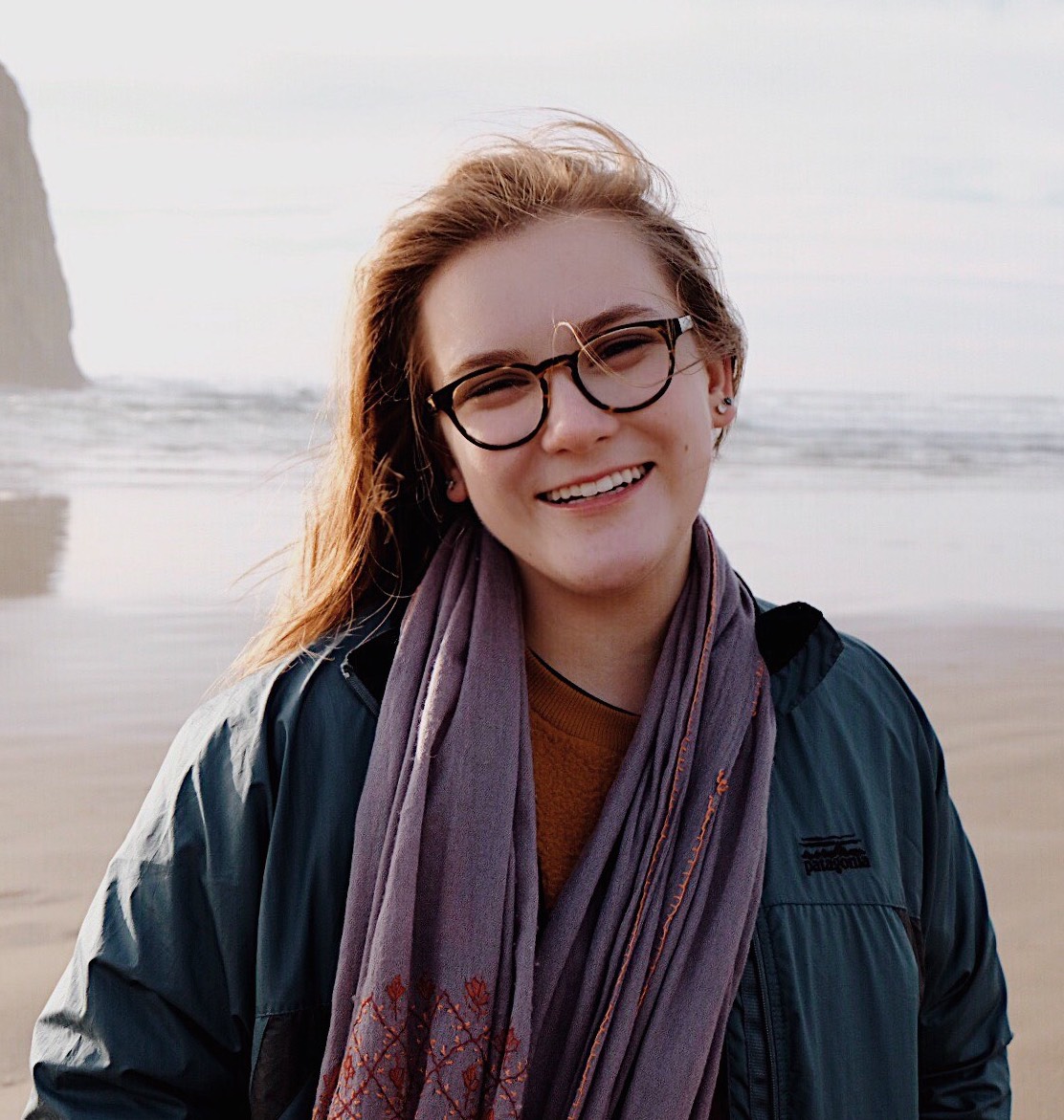 Alice Romanov is PEA Green Business Network intern and a senior at Wake Forest University. She is majoring in sociology and minoring in neuroscience and international studies. In her free time, Alice is an instructor at Yoga Dogz in Reynolda Village and leads yoga trips as part of Outdoor Pursuits, a student-led organization that encourages outdoor activities among students.
Tags