Submitted by

Miller Coffey

on April 10, 2020 - 10:27am

Celebrate Earth Day from the safety and comfort of your home with these fantastic books, recommended by book lovers and PEA partners Forsyth County Public Library, Z. Smith Reynolds Library, and Bookmarks.
Earth Day Reading Lists for kids, teens, and adults from Forsyth County Public Library
Public libraries are some of the most accessible and environmentally sustainable institutions in our community. While physical library locations are closed during the COVID-19 shutdown, branches are open for digital content. Check out this great reading list for kids, teens, and adults in celebration of the 50th Anniversary of Earth Day. 
Dig into an environmental topic of your choice with free access to top-notch research portals through Z. Smith Reynolds Library. Click here to see what resources they have to offer.
Want to support local businesses while reading your Earth Day books? Check out this special list of Earth Day recommendations from Bookmarks in honor of the 2020 Virtual Piedmont Earth Day Fair. When you purchase a book from Bookmarks, you support this Winston-Salem-based non-profit's mission to ignite the love of reading in our community. Right now, Bookmarks is offering free shipping over $25 while their physical location is closed. Check out this list of recommendations for all ages and place an order to support them today!
Enjoy this content? Follow us on Facebook, Instagram, and Twitter @peancorg and interact with us using #PEAearthday #VirtualEarthDay and #EarthDayEveryDay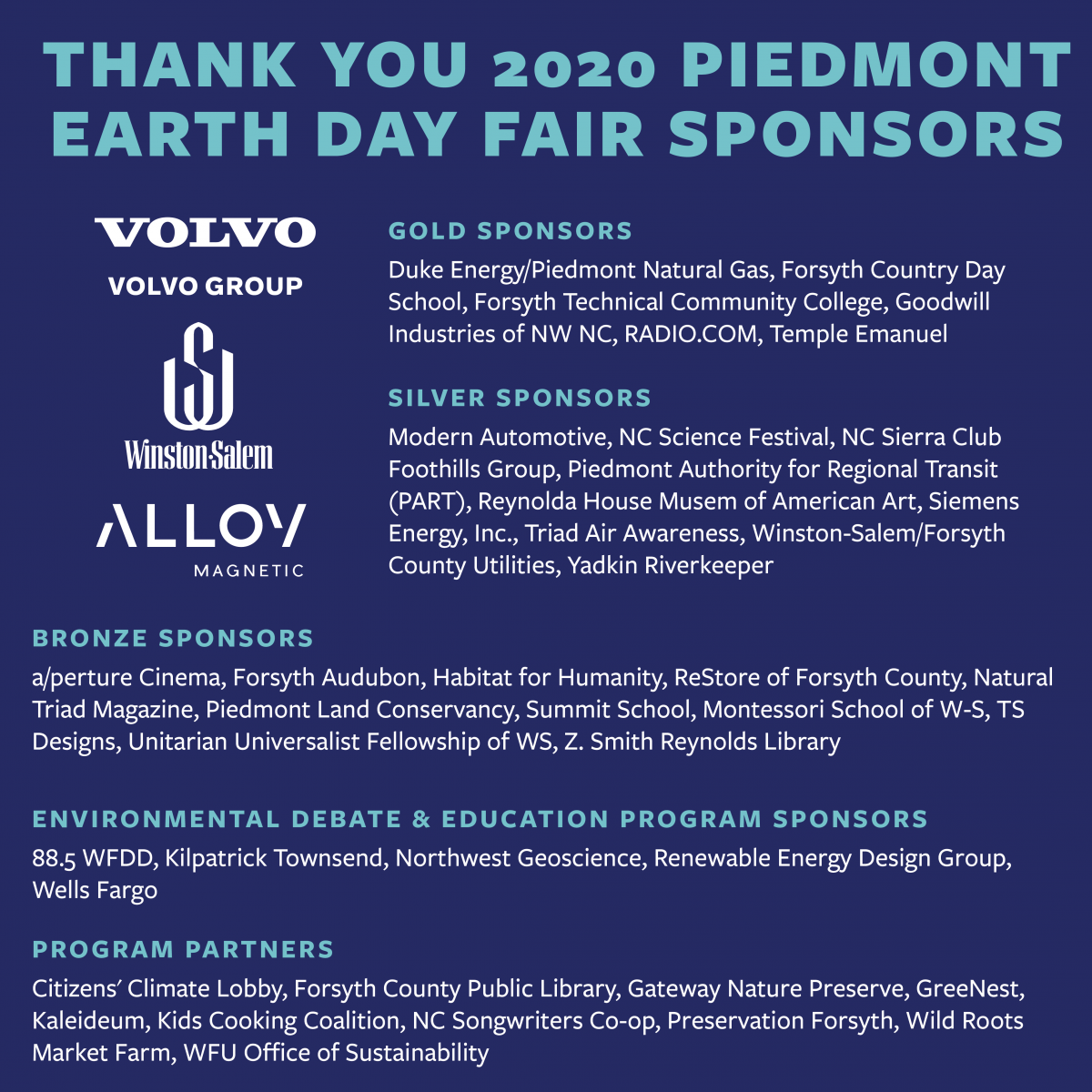 Tags